MAAP Jr:  Managing anger & aggression program for youth.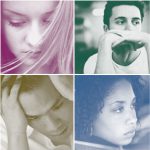 What is MAAP Jr.?  A program for 10 to 17 year olds who are having difficulty with:
being misunderstood

feeling angry

acting out
In this 6 hour 6 session program young people learn about:

the anger cycle

triggers and cues

anger reducers

changing perception

effective communication

replacement behaviors
MAAP Jr. is offered quarterly.  Program fee: $75.  Classes are currently offered in Orange County.  Coming soon to Putnam, Sullivan and Ulster Counties.  Reserve a seat today.  Click here:  Orange, Putnam, Sullivan or Ulster.