Family Mediation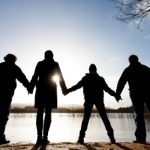 We help families preserve relationships.  Before disagreements escalate let one of our professional mediators help your family/relatives:
avoid continuing disagreements

keep the peace among family members

save money
We can help you find a solution before things get worse.
Mediation services are FREE.  There is a one-time administrative fee of $30.  Click here to pay online.  Call DRC today 845-DRC-8771.