A million thanks to all of you who helped push this legislation through!  CASA is now officially recognized by New York State!  Click here.
Court Appointed Special Advocates (CASA) of Orange County   845-DRC-8771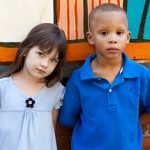 CASA volunteers are specially trained to accept assignments as neutral parties by the Orange County Family Court Judges. Their role is to monitor court orders and report to the judge on the progress of the child, thereby providing a voice for abused and neglected children in Family Court proceedings. 
Participating cases are referred by Family Court Judges.

CASA's responsibilities include:
Tracking the child's progress while the child is involved in court proceedings.
Facilitating a good working relationship between all parties involved.
Monitoring and coordinating court ordered actions.
Preparing independent, factual reports for the Court.
CASA is successful due to the personal motivation of the volunteers and the low number of cases each volunteer manages.  CASA volunteers spend considerable time and effort on their cases and remain involved over extended periods of time.  The volunteer is in the unique position of providing a meaningful service while gaining a true sense of personal satisfaction.
Orange County CASA believes that every child deserves a safe, loving and permanent home, and joins over 900 CASA programs across the country in promoting permanency for every child.
For more information…contact Chelsea Paterson at (845) DRC-8771 ext. 1004 or email casa.orange@drcservices.org.