Agricultural Mediation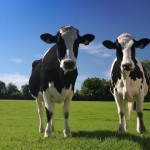 A tool for farmers, agribusiness and others in the agricultural community.  Difficult conversations take place with professional mediators. 
Fair solutions are possible without the involvement of outside authorities.
The benefits of mediation are that it is an informal, confidential and voluntary process.  Agricultural mediation is also FREE or low-cost.                                       
What can be mediated:
To get started, call (845) DRC-8771 or any one of the DRC locations near you by clicking here for contact information.